Tommy Steez Live @ Jamberoo Pub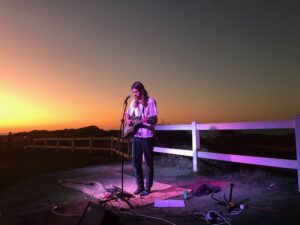 Tommy Steez is a local from Bendalong, NSW on a brief pit stop home on his way North for his SHOULD'A' BEEN HERE YESTERDAY tour.
After 30+ shows on Australia's West, South and Tasman coast at venues growing from a Roadhouse in Cocklebiddy to THE Gov in Adelaide Tommy has returned back to the Mainland.
His songs draw on his observations of the world and mix folk rock and psychedelic loops.
Always travelling be sure not to miss him at the Jamberoo Pub on Saturday July 1st from 3-6pm.