Penny Hartgerink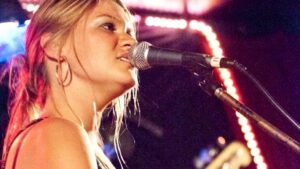 Event Date : Penny will be performing LIVE and FREE on Sunday the 26th of November 2023 from 1pm.
Local Kiama singer/songwriter Penny Hartgerink will be performing several gigs at the Jamberoo Pub throughout 2023.
The former lead singer of Reggae/Rock band "Penny and the Mystics" and the folk group "Penny Hartgerink Trio" is now back to how she started many years ago when she first played at the pub in 2004, as a solo singer and guitarist.
She will be performing a wide variety of folk and country songs that have inspired her along the way as well as some original tunes.
Find more about her music :
https://www.youtube.com/watch?v=1z8-GKMCaNI